VCTF relies on the generosity of our community to help us achieve our mission of ensuring all Vermont children have a fair chance at success. We appreciate the support—whether financial, in-kind services, time, resources or creative genius—from our many friends.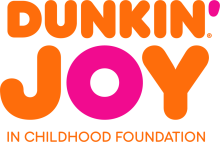 A huge thank you to Healthy Living and their customers for their amazing support of Vermont children! The Together We Can Help campaign raised over $13,500 for important children's programs across Vermont through customer donations and a generous matching gift from Healthy Living. Thank you, Healthy Living for providing a great place to nourish our bodies and souls, and for your commitment to raising healthy, happy kids!
NBC5 continues to be an outstanding community partner.  NBC5 has produced Project CommUNITY features hi-lighting the work of our grantees.   NBC5 provided their professional expertise to produce our new PSA promoting the Vermont Children's Trust Fund on Line 23A of the Vermont State Income Tax Return.  Check out our fabulous new PSA here.
Thank you Raintree Vermont for naming The Vermont Children's Trust Foundation as the beneficiary of your amazing holiday raffle. Customers that visited Raintree on Cherry Street in Burlington, or their website were able to buy Willy Wonka style chocolate bars this holiday season.  Five lucky winners were awarded uniquely beautiful hand crafted rings! Thank you Raintree!