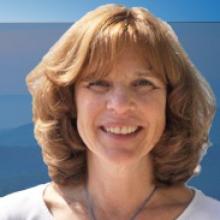 Each year, VCTF honors Sally Fox by giving an award in her memory to a selected Vermont non-profit organization that provides direct services of exceptional merit to children ages birth to 18.  
Sally Fox worked as an attorney and director of the Vermont Disabilities Law Project of Vermont Legal Aid before being elected in 1986 to the Vermont House of Representatives from the town of Essex. Sally loved the Vermont Legislature and serving the people of Vermont and she was a tenacious fighter for children's rights and other progressive causes. Among other initiatives she spearheaded on behalf of Vermont children, Sally led the effort to get the Vermont Children's Trust Fund on the Vermont State Income Tax Return as a way to collect private donations for children's prevention programs.
When Sally died in 2014, Vermont lost a powerful and effective advocate for children. 
If you knew Sally and want to honor her memory, please make a donation in her name.  All donations in Sally's honor will be contributed to VCTF's annual Sally Fox Award.
Sally Fox Award Recipients:
2019 - Good Beginnings of Central Vermont, Parent/Caregiver Support Groups
2018 - Lamoille County Family Center, DULCE
2017 - Winooski Family Center, Preschool Family Involvement
2016 - Mary Johnson Children's Center, Weybridge After School Program
2015 - The Howard Center, Community Mentoring
2014 - Vermont Works for Women, 'Janes of All Trades'